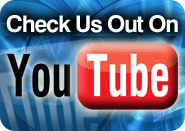 Children's Ministry Is Important To Us!
Nursery service is provided Sunday mornings.
Sunday Morning Children's Church
We have an option for Children on Sunday morning after the worship session at 11 a.m. Children who would like to participate are released from the main worship after praise singing to their age group division classes: Jr. Children's Church is for children ages 4 through the second grade, and Sr. Children's Church is for children ages 3rd through 6th grade.
On the first Sunday of the month, regular Children's Church remains in the main worship with their parents to participate in communion. Children learn memory verses, Snack goodies and juice, Bible stories, and participate in social settings through games and crafts.
On months that have five Sundays, on the fifth Sunday, Children's Church celebrates fellowship through interactive games or crafts.
Wednesday King's Kids
Your children will love King's Kids, on Wednesday evening from 6:30pm to 8pm. This ranges from 3rd grade up to 6th grade. We also have Nursery available, along with a pre-K class up through the 2nd grade.
Worship and Bible lessons are taught every week along with occasional games and crafts mixed with fun and fellowship that await your child! Come and enjoy!

---
Prayer of Faith | 5801 South Anderson Road | Oklahoma City, Oklahoma 73150 | (405) 739-0458