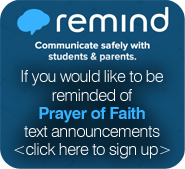 Dear church family,
As you have probably heard, Governor Stitt has allowed churches to open in Oklahoma after May 1, 2020. While he approved the opening, he also placed several restrictions and/or requirements for this to happen.
We want you to know that we have been checking with several sources and considering multiple aspects of the church and the activities we traditionally have.
Below is what we know and/or are considering for us to resume meeting in person, beginning May 17, 2020.
Sunday Morning Services

We are delaying our time together until May 17 currently
00lThis is in the best interest and for the protection of the entire
00lcongregation

We will only use our north side entrance into the church,
00lthe south side entrance will remain locked

We will no longer do our traditional meet and greet during
00lservice. We enourage you to greet church family members
00lbefore and after service

We will ask all to practice social distancing by allowing 3 seats
00lbetween you and others that are not in your family group

Sunday School will be suspended until further notice

Children's church will be suspended until further notice

No nursery will be provided until further notice; however,
00lyou will be allowed to use the nursery as needed

Offering will have two places to turn in rather than the
00ltraditional "passing the plate"

We will look at options for celebrating communion each month
Wednesday Evening Services

We will not hold any Wednesday night classes/activities until
00lfurther notice

We will not have King's Kids or Nursery until further notice

We will no longer be offering Wednesday night meals
00luntil possibly the fall season
Other Activities/Groups

Once the church has met for Sunday morning worship service
00lfor the first time, all other groups and/or activities are free to
00lmeet as desired
Youth Falls Creek

The Baptist General Convention of Oklahoma has decided to
00lcancel Falls Creek Youth camp for this year.

---
Prayer of Faith | 5801 South Anderson Road | Oklahoma City, Oklahoma 73150 | (405) 739-0458